Automatically Save Files Uploaded
Through Formstack In Stash
Use our Formstack integration to make it simple and convenient to save,
store, and share files uploaded into your Formstack forms.
Convenient File Storage for Formstack File Uploads
Looking for a simple and easy way to save, store, and share files uploaded through your Formstack forms? You've found it. Here's how to start automatically saving Formstack file uploads in Stash.
Access Your Form
Open your form in Formstack, then click Settings at the top right, followed by Integrations from the left sidebar.
Click Stash
Under the Available Integrations section, click the Documents icon, then select Add next to Stash. Click the Settings button to put in your account credentials.
Access and Share
When new form submissions are made through Formstack, file uploads will be automatically stored in Stash and can be easily shared.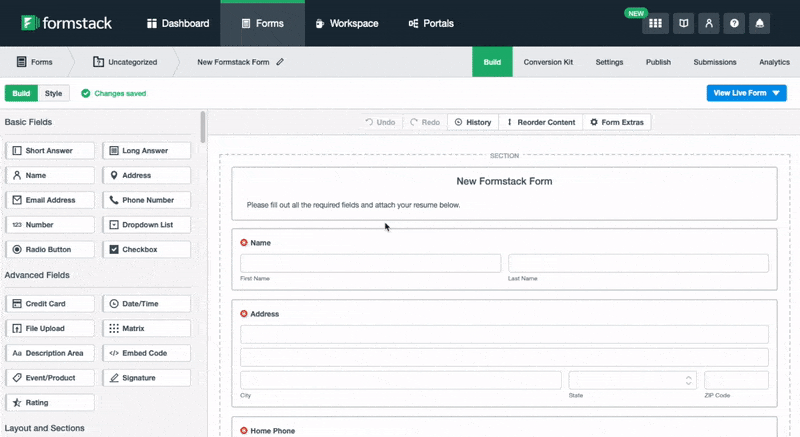 Safe and Secure Online Document Storage
File Encryption
All files saved in Stash are encrypted, ensuring your confidential data is protected.
Two-Factor Authentication
Increase account security by adding an extra step in the login process.
Data Localization
Securely save files in the US, Canada, Australia, and EU.
Start Storing Your Formstack
Files in Stash Now
Start a free 14-day trial to see how easy Stash makes saving,
storing, and sharing your Formstack file uploads.