Mail Populated Letters with Lob in Seconds

---
WebMerge populates PDFs, Word documents, PowerPoint presentations, and more from your favorite cloud apps then automatically sends them to Lob for print and mailing (yes, with a stamp and everything!). Simply tell us the address and Lob will print your letter and drop it in the mail.
1. Create template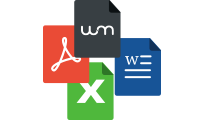 Upload a Fillable PDF, a customized Word, Excel, or PowerPoint, or build one within WebMerge.
2. Setup delivery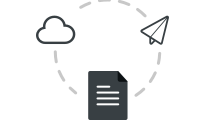 Easily setup your integration with Lob to send your documents automatically.
3. Merge the data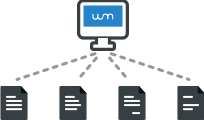 Integrate WebMerge with your favorite cloud apps and automatically populate your documents.
WebMerge works flawlessly behind the scenes to provide this vital service integrating with our forms - and we didn't have to write a single line of code. Marty T
Automatically Mail Letters with Lob Now
Try WebMerge completely FREE. Connect Lob and WebMerge today.