Email Populated Documents in Seconds

---
WebMerge populates PDFs, Word documents, PowerPoint presentations, and more from your favorite cloud apps then automatically sends them via email. Simply tell us who to send the email to and we'll take care of the rest.
1. Create template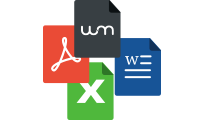 Upload a Fillable PDF, a customized Word, Excel, or PowerPoint, or build one within WebMerge.
2. Setup delivery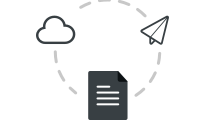 Easily setup your Email, telling us the To, From, Subject, and Message that you want to send.
3. Merge the data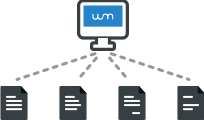 Integrate WebMerge with your favorite cloud apps and automatically populate your documents.
I depend on WebMerge every day to quickly create letters to vendors, generate invoices, or any other documents needed by the executive team. Katrina W
Try it Free
Setup only takes a minute. No credit card required.