Deliver Populated Documents to Dropbox in Seconds

---
WebMerge populates PDFs, Word documents, PowerPoint presentations, and more from your favorite cloud apps then automatically saves them in Dropbox. Simply tell us what folder you want the document to go and we'll handle the rest. Plus, the files will sync with all your devices!
1. Create template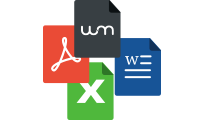 Upload a Fillable PDF, a customized Word, Excel, or PowerPoint, or build one within WebMerge.
2. Setup delivery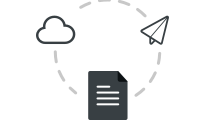 Easily setup your integration with Dropbox to save your populated documents securely in any folder.
3. Merge the data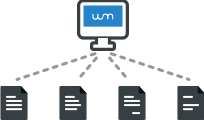 Integrate WebMerge with your favorite cloud apps and automatically populate your documents.
Before WebMerge, we were manually processing documents. Now, we save 3 hours a day. Terrence O
Automatically Send Documents to Dropbox Now
Try WebMerge completely FREE. Connect Dropbox and WebMerge today.