Back to Blog
Customer Stories
January 03, 2019
Get Inspired to Change the Way You Work in 2019
WebMerge was built with one goal in mind: to automate document creation so our customers can focus on what's important to them. With simple integration methods, flexible document types, and powerful delivery options, WebMerge can eliminate the time you spend creating the same documents over and over again, and let you get back to business.
In the words of one customer, "WebMerge is like a magical robot that does all the simple, mundane tasks in your business quicker and better than your best team member."
The start of a new year is the perfect time to assess your business and implement improvements. To get you inspired, we've compiled five customer stories that show how WebMerge can help you do better business in 2019.
Cambridge Homes
Cambridge Homes
is an award-winning home builder based in Texas. The company implemented WebMerge to streamline sales contracts, and it cut the contract preparation process from two hours to just four minutes.
Read more
of the Cambridge Homes story.
Dorsey Dental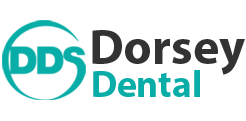 Dorsey Dental
is a discount dental network primarily based in Houston, Texas. The network implemented WebMerge to automate creation and delivery of member ID cards and materials, and it saved around five hours per week.
Read more
of the Dorsey Dental story.
SBIO
The
Student Union at BI Norwegian Business School (SBIO)
is a religious and politically independent association run by and for students. The organization implemented WebMerge to simplify the expense reimbursement process, and it saved 10+ hours per month.
Read more
of the SBIO story.
Northwind
Northwind
is a renewable energy field services company located in Ontario, Canada. The company implemented WebMerge (along with iFormBuilder) to create automated field reports, and it saved at least 10–20% of field personnel time.
Read more
of the Northwind story.
Boltblue Web & Marketing
Boltblue
is a digital marketing agency that offers marketing implementation services for businesses. The agency implemented WebMerge (along with Typeform) to eliminate manual data entry and cumbersome document creation processes for its clients, and it saved hundreds of hours per month.
Read more
of the Boltblue story.
Feeling Inspired?
If you want to read more WebMerge customer stories, check out our
Customers page
.
If you're interested in WebMerge partnership opportunities, explore our
two partnership options
.
If you're ready to give WebMerge a try, submit the form below to sign up for a free trial.
Back to Top