Grow Your Business with the WebMerge Certified Partner Program
A Certified WebMerge Partner gets access to a tool that can add value to every business in the world and resources to start generating new recurring revenue on Day 1. As a certified partner, you'll have access to product training, developer accounts, VIP support and much much more.
Start Accessing Rewards from Day One
Gain access to Bronze level benefits as soon as you finish the free WebMerge Certification Process. Set your sights on Gold and earn rewards like marketing opportunities and lead generation as you rise through the ranks.
| | Bronze | Silver | Gold |
| --- | --- | --- | --- |
| Annual Revenue | under $10,000 | $10,000 - $25,000 | $25,000 and above |
| Revenue Share | 10% | 20% | 30% |
| Listing on Website (min 3 deals) | | | |
| Product Training | | | |
| Free Dev Account | | | |
| Certification Badge | | | |
| Partner Portal | | | |
| Best Practices | | | |
| Beta Feature Access | | | |
| Premium Support | | | |
| Comarketing | | | |
| Webinar | | | |
| Success Manager | | | |
| Lead Generation | | | |
Your level in the WebMerge Certified Partner Program is determined by referring new business to WebMerge. Give the gift of document automation to your clients and see how easy it is to scale our solution and unlock all benefits as a Gold Partner. More details.
WebMerge Partner Tier Qualification will be based on a calendar year.

A Partner will start at the Bronze level and will be able to grow into higher tiers by increasing the revenue they refer to WebMerge. When a Partner eclipses the minimum revenue of a new tier, they will begin to receive the higher revenue share % future revenue.

The Partner will maintain the tier status for the remainder of the calendar year in which the status was earned and for the entire calendar year immediately following. To continue receiving this tier's privileges, the Partner must requalify each calendar year.
WebMerge allows us to save organizations dollars per document generated in creation, shipping and delivery costs. It is the only product that we've found where you can show the return on investment, easily and quickly. We love supporting customers getting productive with WebMerge as part of an orchestrated solution. Alex Sirota, Director NewPath Consulting. www.newpathconsulting.com
Leverage our Growing Integration Partner Network
With 135+ integrations, we provide you with the most versatile document creation solution on the market. Once you become a partner, we'll share best practices, use cases and customer testimonials from our top customers & integration partners, along with promotional strategies that will help you to create a new recurring revenue stream that you can use in every deal.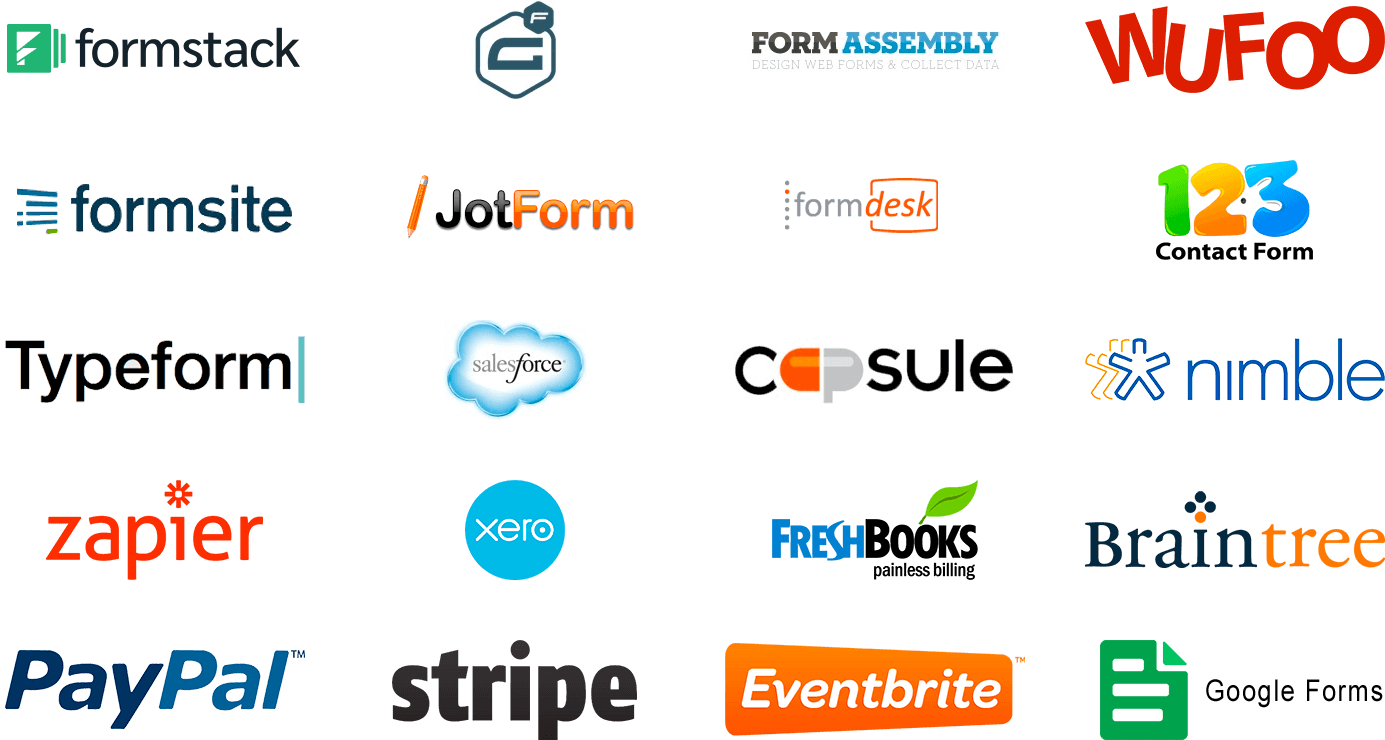 Ready to get started? Next steps:
Fill out the application below
Our team will schedule your free training
We'll certify your entire team
Start offering your clients a better paperwork experience!